Links for the Diamond Way Buddhist Network
HH The 16th Karmapa (1924-1981)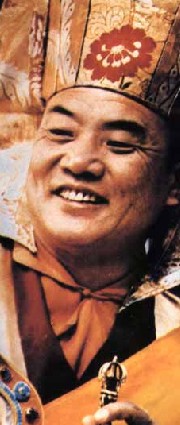 The London Diamond Way Buddhist centre was the first Diamond Way centre in the UK. Established in London in 1998, the centre is a thriving and vibrant place, full of energised and friendly people. Now the centre has moved to a new location in Lambeth, formerly known as the Beaufoy Insitute. The Institute had been empty for many years and was placed on English Heritage's "Buildings at Risk Register". Renovation continues with the objective to restore the Beaufoy back to its former glory.
The Europe Centre helps to preserve the living transmission of Diamond Way Buddhism and is an international meeting place for Diamond Way friends worldwide. The Europe Centre hosts meditation courses, seminars and meetings in the wonderful surroundings of Gut Hochreute.
The Channel Project gives the opportunity for Diamond Way friends from France, Belguim, Holland and the UK to meet together to share and support each others activities. The annual events of the channel tour and the channel retreat have moved from strength to strength and are now part of the European Diamond Way calendar.
© 2009 Diamond Way Buddhism in Exeter